KORE provides an API for our CRM products. To access the API, you'll need to create a dedicated CRM user for this purpose and then request API credentials from KORE.
Best practice: Create a new CRM user for each separate use of the API (e.g. integration). Don't reuse the same account for different purposes.
First, create a dedicated user in your CRM:
Create a new user account in your CRM. We recommend giving it a name that makes the purpose clear, such as datasource-integration-api-user@example.com.
Give the new user account an appropriate security role that allows access to the desired data. (To access all data, make the user an administrator.)
Sign in to your CRM using the new user account. Make sure to use an private browser session or clear your browsers cookies before signing in.
Navigate to the Kore "WhoAmI" page. (This syncs the account from your CRM to KORE's systems.)
Confirm the Username and KORE Roles are correct on the WhoAmI page.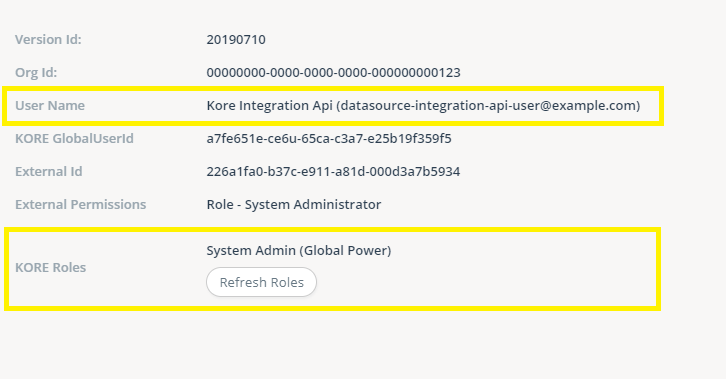 Note: After this point, you can change the user licensing in the CRM to a "Non-interactive" user, as you do not need to be able to log in to the CRM with this user anymore. However, the user should still remain as Active.
Next, open a support ticket and request API credentials. Provide these details:
Purpose

Example: Docusign integration

Username

Example: docusign-integration-api-user@example.com

Read-only
KORE will enable access to the API and provide the credentials via our Secure Information Portal.
Note: For historical reasons, the API's name is pss (Pro Sports Standard).