Overview
Users must sign in to use Helix. For security, every new user must be invited by an administrator within your organization (or by KORE Success or Support). Each user is assigned a role which controls the features they may access.
To access the user management interface, click the Setup button (gear icon). The Setup page may have more than one tab—User Management is the default.

Roles
Each user will have one of these roles:
Viewer—Can only view information.
Power User—Can make changes, such as new Tags or Golden Record rules.
Admin—Can also invite new users and manage existing users (except Sys Admins).
Sys Admin—Reserved for KORE Success and Support representatives.
In general, a viewer may view any section except Setup. Likewise, a power user may generally make changes within any section except Setup. However, these permissions can be customized on a per-organization basis. If you don't have access to something but think you should, consult an admin user within your organization.
Admin tasks
Invite a new user
Click the Invite User button, then fill out the brief form. Be sure to use the correct email address as this cannot be changed later. When you click the Send Invitation button, the system emails a link to the user which they may register with. That link is valid for 48 hours. If they didn't receive it, double-check the email address and ask them to check their spam folder.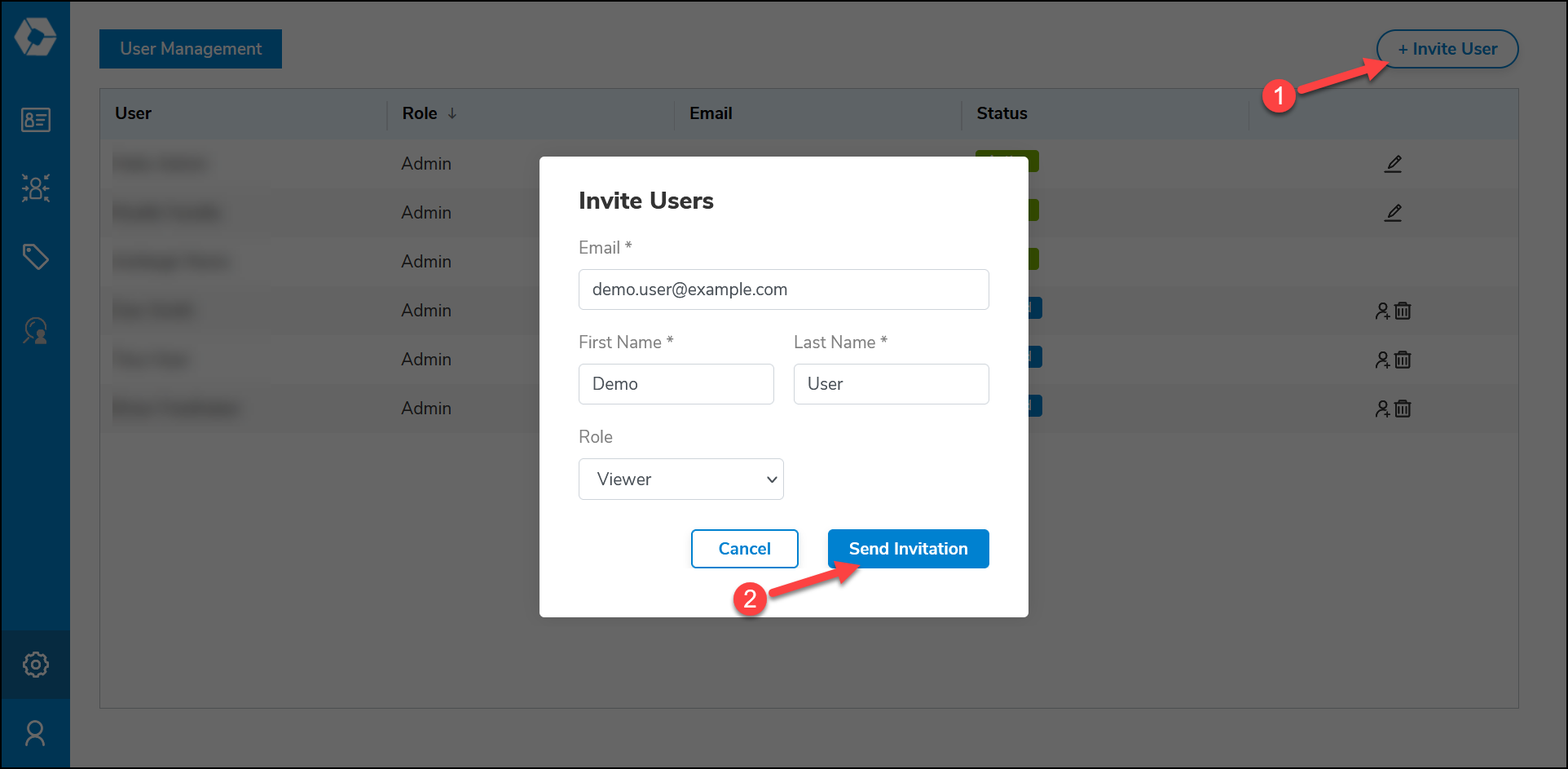 When the user opens that link, they'll be asked to register an account with KORE. They may edit their name if necessary, but they may not change their email address.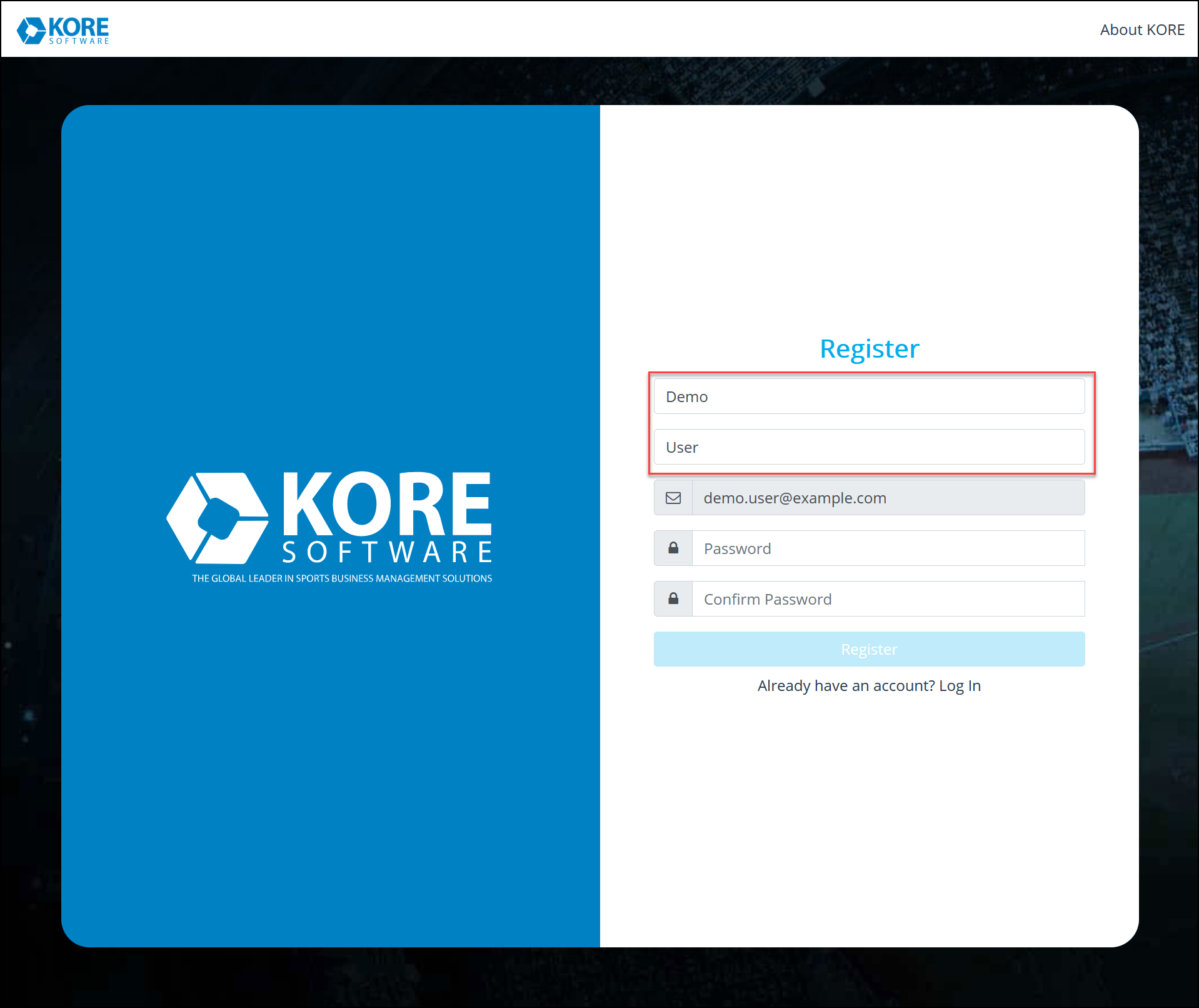 If they fail to register before the link expires, click the Resend Invite icon. This creates a new link valid for another 48-hour window. You may also select Delete Invite if it has not been accepted yet. If the user tries to register with the link after you delete the invitation, they will be told that the link is no longer valid and that they must contact an admin.

Change a user's role
From the Users list, select the Edit icon for a user. In the edit window, choose a new role for that user from the drop-down list. Admins may revoke the admin rights of other admins, but not of sys admins.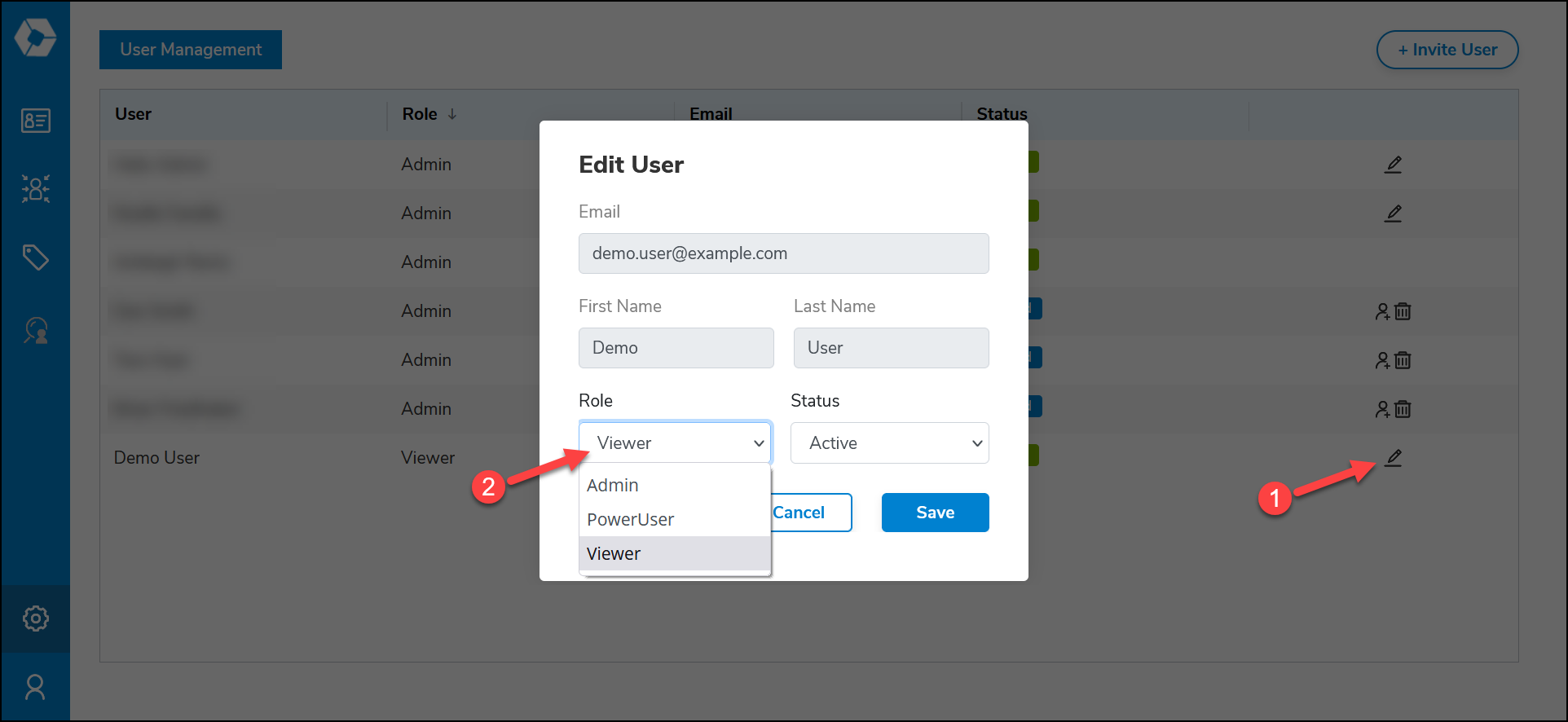 Deactivate a user
Once a user accepts their invitation, they cannot be deleted. This is to preserve historical data. However, you may deactivate a user to prevent them from accessing anything. From the Users list, select the Edit icon for a user and then change their status to Deactivated.
If the user attempts to sign in, they will see an error stating that they do not have any active organizations (unless they have access to Helix through a different organization using the same email address).