Overview
Tasks represent work that must be done in order to fulfill the terms of a deal. Given their importance, you can find tasks in several places—use whichever best suits your needs. No matter where you see the task, you can click on it to open the editor.
Tasks are color-coded according to their status: grey for not started, blue for in progress, green for completed, and red for past due.
Home page
Activate's Home page (aka dashboard) presents tasks that you are a member of. The calendar view lets you quickly see how much work you have and when it needs to be done by. Click on a date to see the tasks due on that day. The upcoming tasks view presents the same tasks in a list ordered by due date.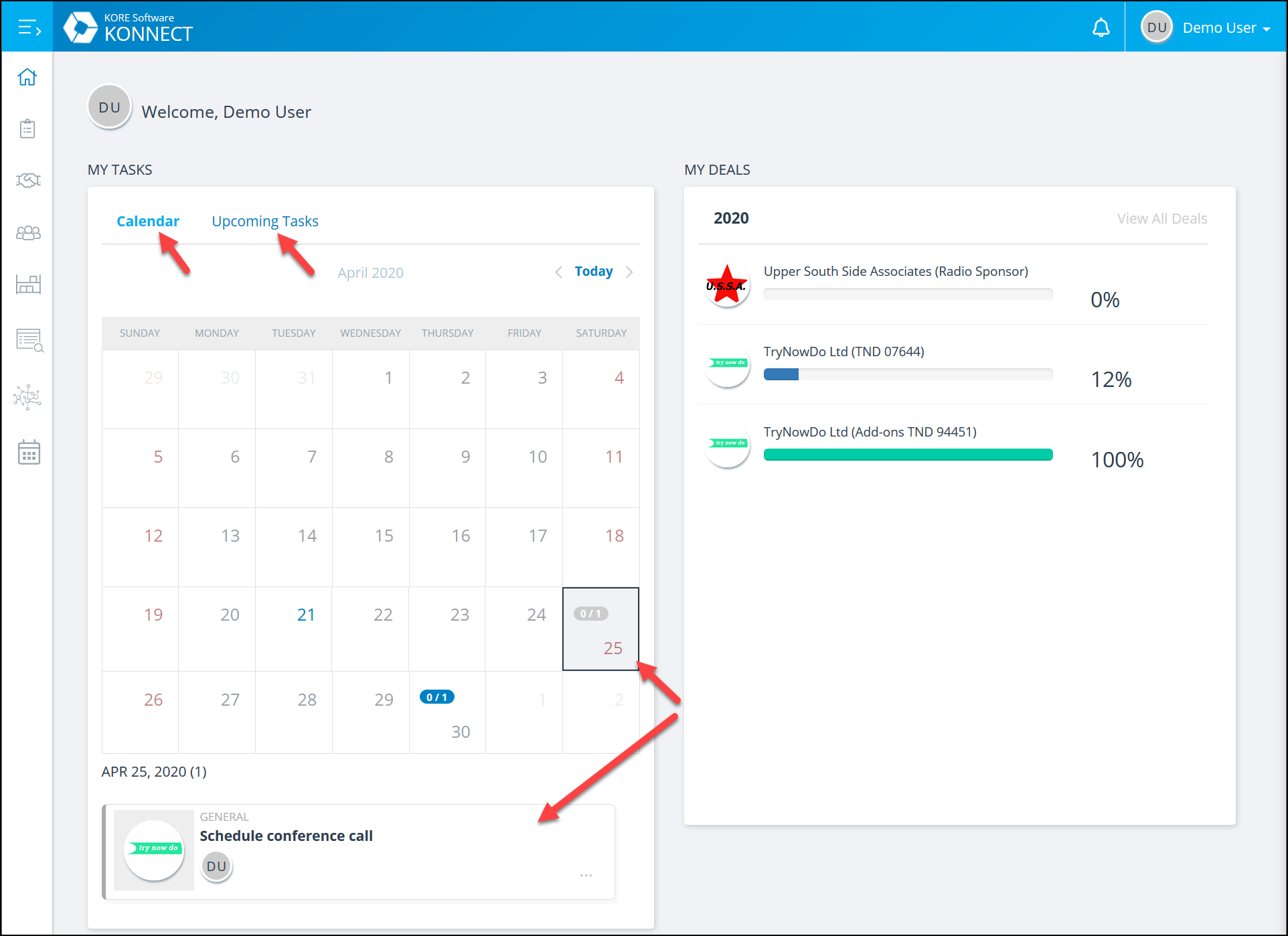 Tasks page
The Tasks page can be accessed from the left pane. Here, you'll see a Next Steps list, along with a History list where you can refer back to completed tasks. Using the icons, you can toggle between list and calendar views. You can also use the Filter icon to narrow down the list.

Deal page
When you open an individual deal, three of the tabs present tasks connected to the deal:
Overview: Displays incomplete tasks whose due dates are approaching.

Assets: Shows what percentage of tasks associated with an asset have been completed. Click the asset's row to open the asset window. This contains a Tasks section.


Tasks: Displays Next Steps and History. Offers list and calendar views. Defaults to All Tasks, but can be toggled to My Tasks. Use the Filter icon to narrow down the list further.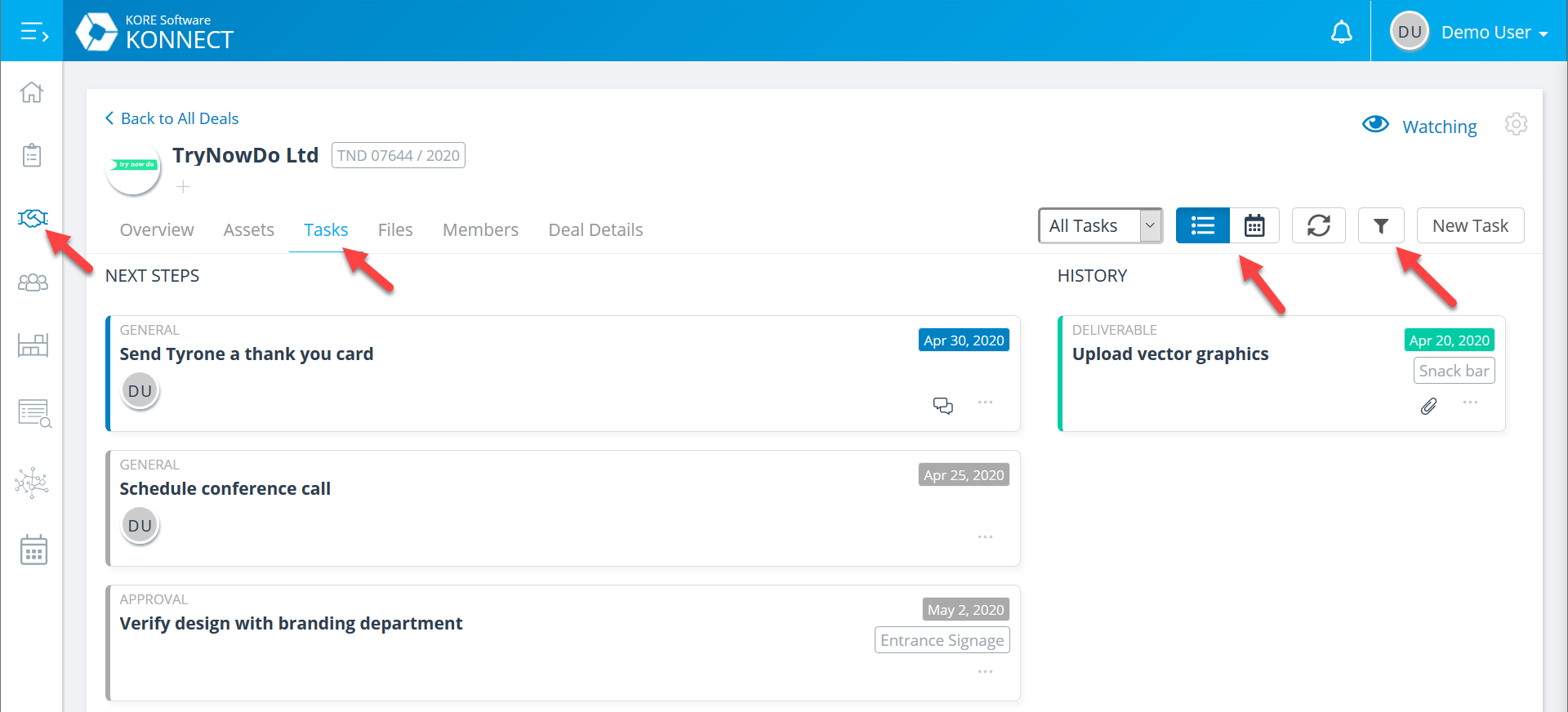 Task Overview report
Note: The Reports page is an optional feature. Some Activate clients may not have it enabled.
Access the Reports page from the left pane, then select Task Overview. This report displays all the tasks within your organization. It provides more powerful filtering than the Tasks page offers. Click the Filter icon to set criteria and narrow down the list however you choose. For example, you could add one filter to choose an account group and another filter to show tasks due before today's date. You could further filter by task status (not started, in progress, completed) if you choose.