📢 On this page, you'll find the latest Activate features and updates released by date. Reach out to your Customer Success Manager if you have questions.
October 9, 2023
A Better User Experience with a New User & System Management
We're moving the existing User and System Management capability in Activate to a new, centralized location under the Setup navigation. Now, you'll be able to change roles, add users, remove users, and edit permissions all in the User Management Portal.
The move will not affect any core functionality, existing permissions, or roles within Activate.
Relocating this function to a more centralized location under the Setup navigation will provide a more intuitive user experience, saving you time when adjusting User Settings.
Old Location of User Management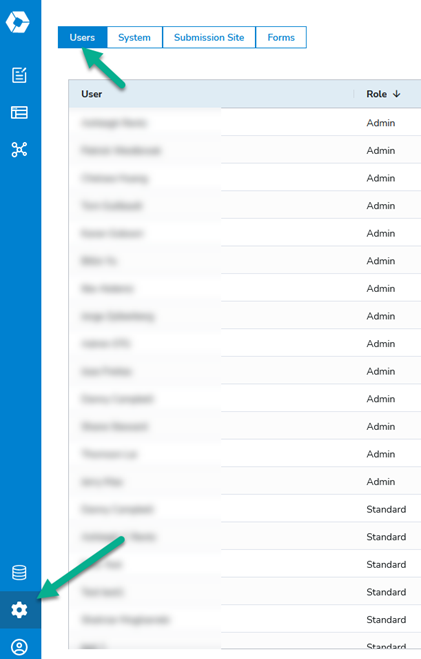 New Location of User Management

From the User Management Portal, you will be able to invite users and manage their permission groups (whether they are Admin, Standard, or Non-Team Members).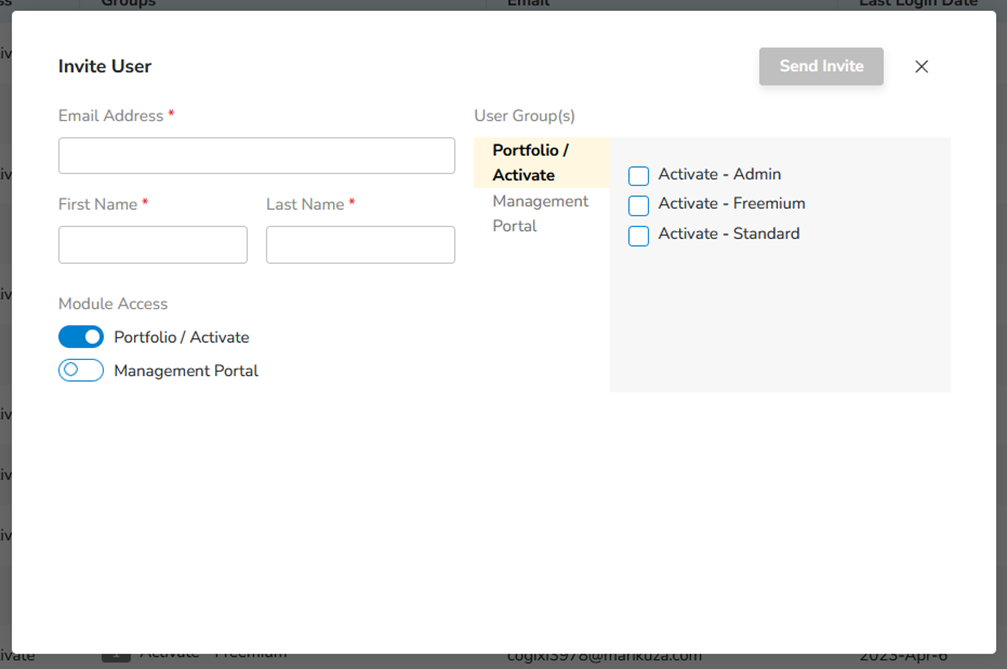 Additionally, only users belonging to the Management Portal and "SysAdmin" group will be able to manage users.
Control Access with the New Process for Granting Temporary Access Requests
Soon you'll be able to grant KORE employees (i.e., Customer Success Manager, Support, KPI) temporary access (48 hours) to your Activate environment to diagnose/debug reported issues or perform application configurations.
We developed this tool to give you control over who has access to your Activate environment, making it trackable and keeping it secure.
How will the new request process work?
1. [KORE] Employee submits a request to access your Activate environment.
2. [CUSTOMER] All users designated as Admins for your organization receive an email notification of the request with a link to review the request in the Management Portal.

3. [CUSTOMER] The Admin reviews the request and either approves or denies it.
a. If approved, the KORE employee receives an email notification and gains 48-hour access to your environment.
b. If declined, the KORE employee is notified via email and does not gain access.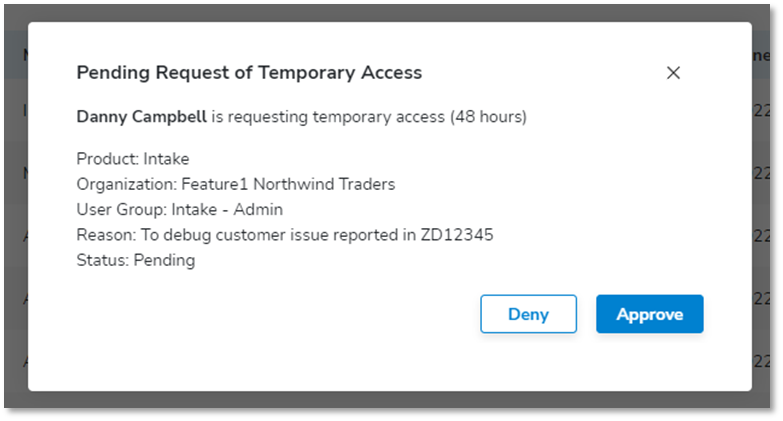 4. [Customer] If a request is approved, the KORE employee will show up in the "User" list with a "Temp Access" status. Once their access expires, they will no longer appear in the User list.
5. [KORE] After 48 hours, the KORE employee loses access to your environment.
6. [KORE] Pending requests are only valid for 72 hours. If a request expires before it is approved or denied, the KORE employee must submit another request.
Are there exceptions to the request process?
KORE's Support and KPI groups do not require approval to gain temporary access. This will ensure that any of your necessary and urgent support requests are not slowed down. They will still submit requests through the process, but their requests will be automatically approved. Both groups will also only have access for 48 hours and will show up on the User list as "Temp Access".
Do I have to review every request?
There are two alternatives to having to review and approve requests.
1. Your KORE Customer Success Manager can be added as an Admin to review Temporary Access Requests on your behalf.
2. There is a configuration option that allows all Temporary Access Requests to be automatically approved.
Will this new tool & process be available for other KORE products?
Coming next, KORE's Evaluate and Helix products will also support the new Temporary Access tool and process.