Since a deal can be created in Activate at any stage, it's likely you'll need to update a deal later. To do so, open the deal page and then select the Deal Details tab. On that page, click the Edit button.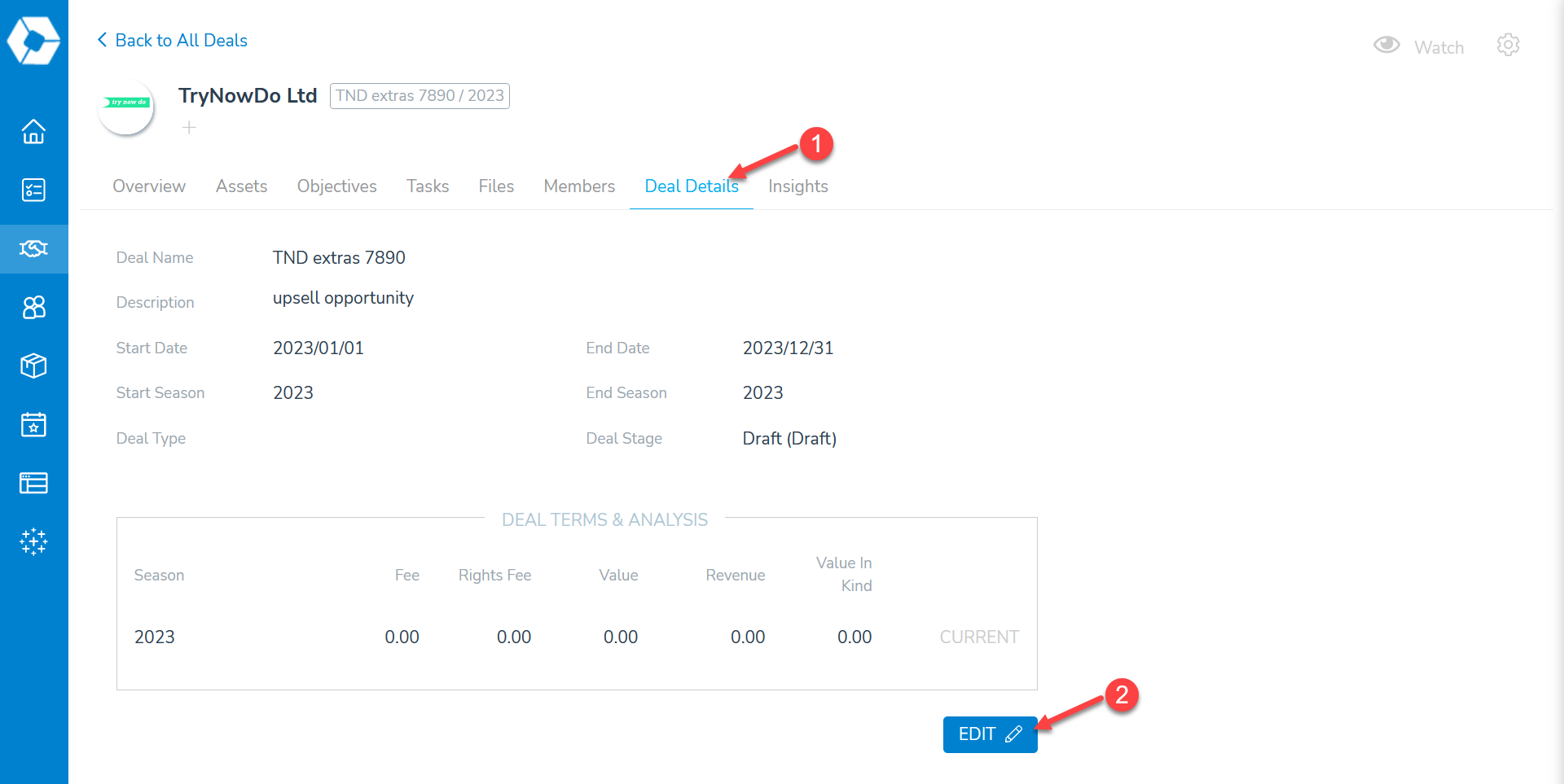 Here, you can update any field. You can also add additional financial information to the deal.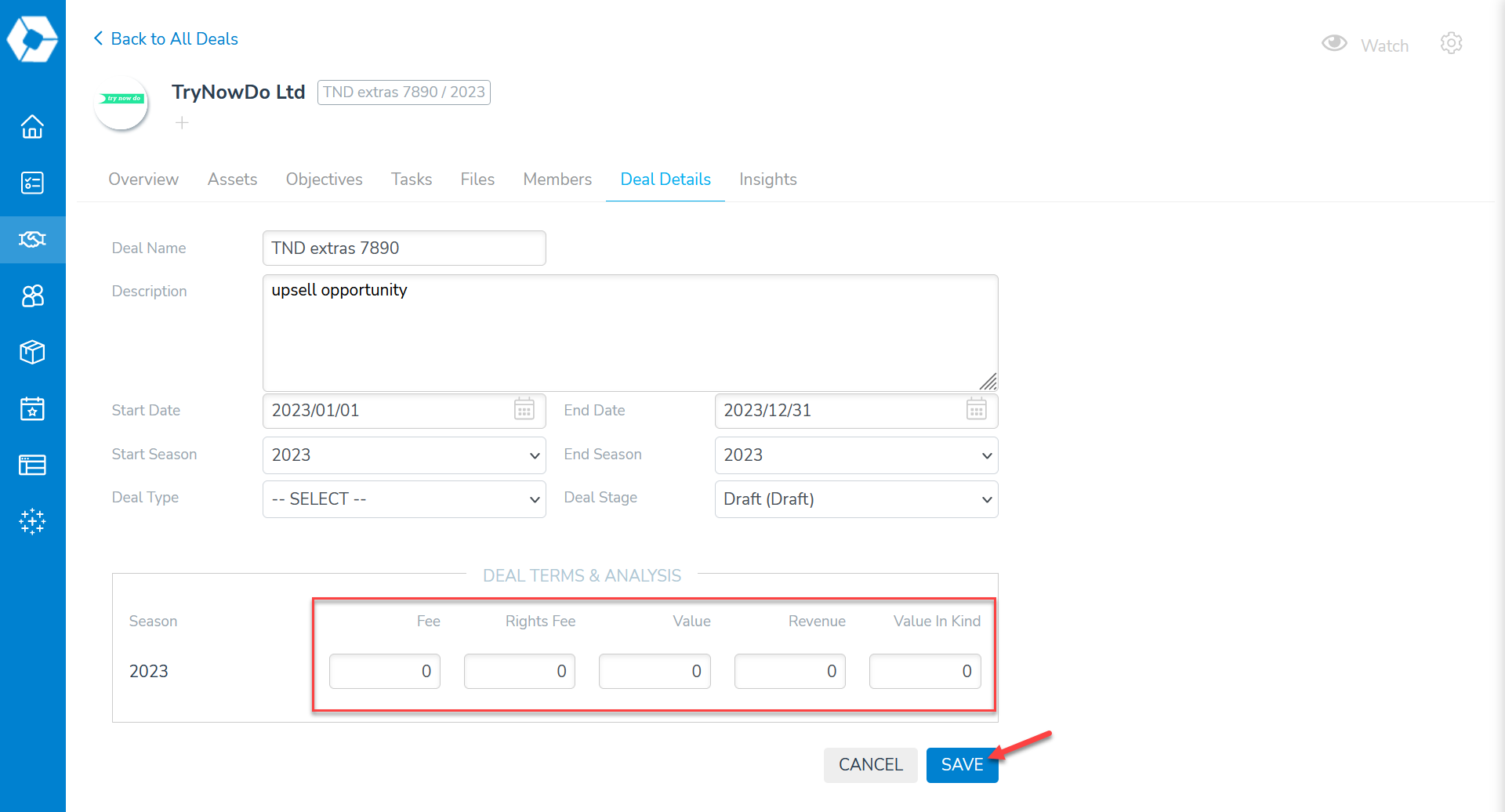 Click Save when finished updating.
You can also update the account logo and deal label from any tab by clicking their respective icons.