Important: This page does not apply to KORE Sponsorship users.
A deal exists between your organization and an account. However, there may occasionally be situations where you'd like to indicate that another account is also related to the deal. To do so, open the deal and click the Settings gear. Then select Related Accounts.

This opens the Manage Related Accounts window. Here, you can search for another account and save it as a related account for this deal. You can also view any existing related accounts. When finished, click Save.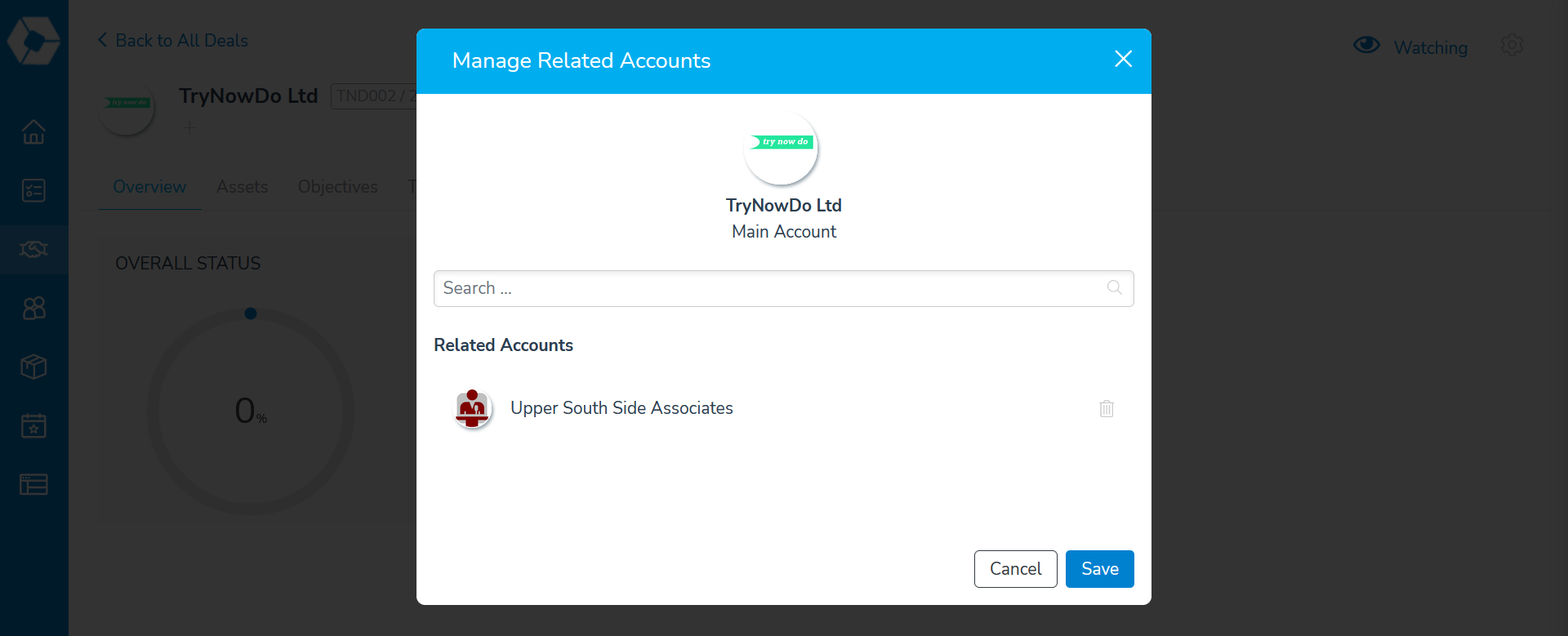 Related accounts are also surfaced when viewing an account's list of deals. Select the Accounts tab from the left pane and choose an account to view. A Related Accounts column is displayed in the Deals tab, and the logos for the related accounts are displayed if the deal has any.