Activate's Insights dashboard provides an organization-level view into your partnerships, but it can often be useful to dive into the details of a single deal. Deals Insights allows you to connect a Tableau workbook to an individual deal. It also provides a simple way to share specific reports with users who may not have Tableau access.
Warning: If you enable Deal Insights for a deal, everyone who can see that deal can also see the Insights report including Non-Team Members. We plan to add optional access restrictions in the future.
To configure this feature, you must be an admin for your Activate organization and have a valid Tableau user account with access to the relevant workbook. Open the deal you wish to enable Deal Insights for and navigate to the Insights tab.
Note: The Deal Insights configuration applies at the deal level. The report will be available no matter which season you are viewing.
Next, fill in the requested fields. Enter a user name that has access to the workbook. The other fields come from the URL as shown: https://bi.koresoftware.com/#/site/<Site>/views/<Workbook>/<Sheet>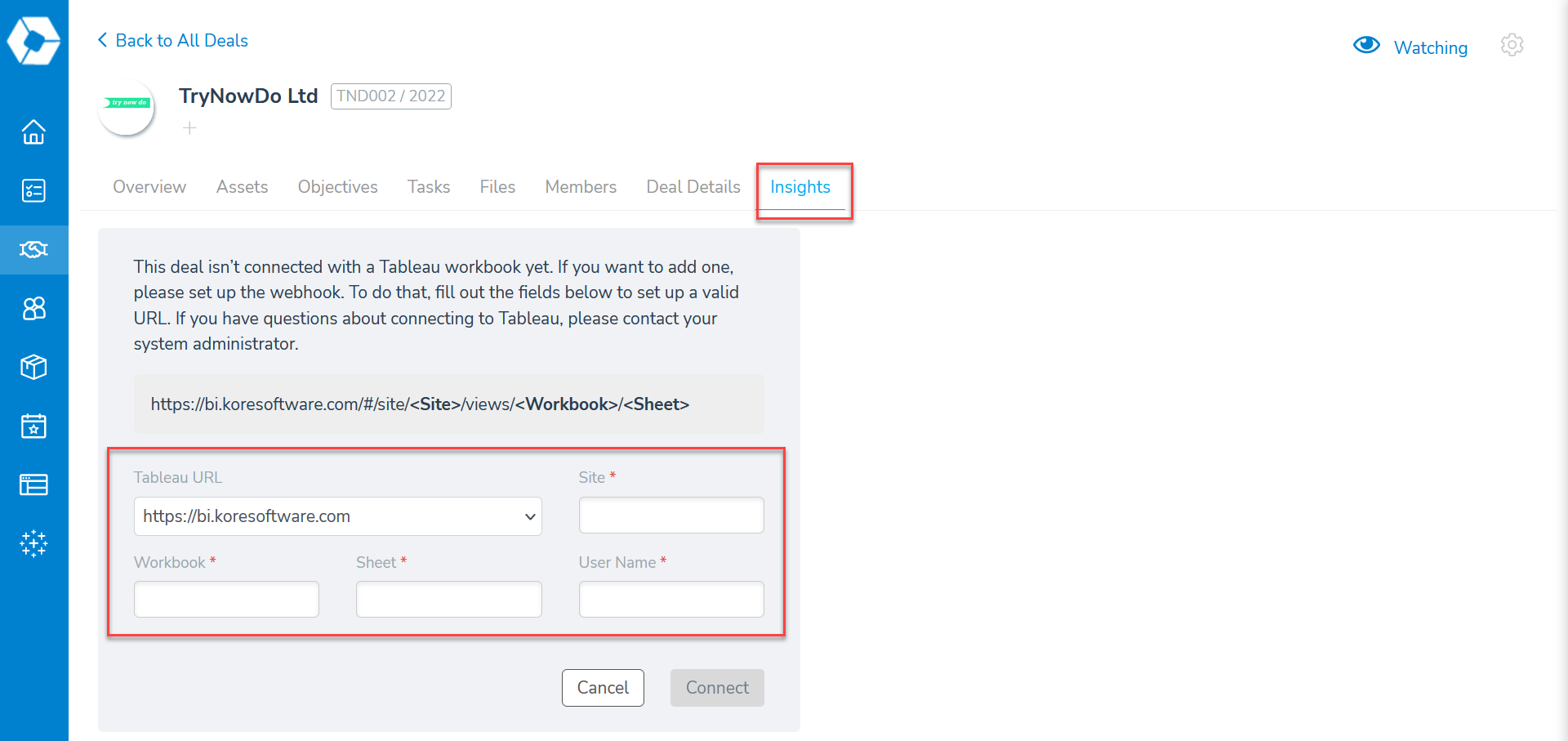 Click the Connect button to make the Insights report available in deal's Insights tab. To make changes later, click the Manage Connection button.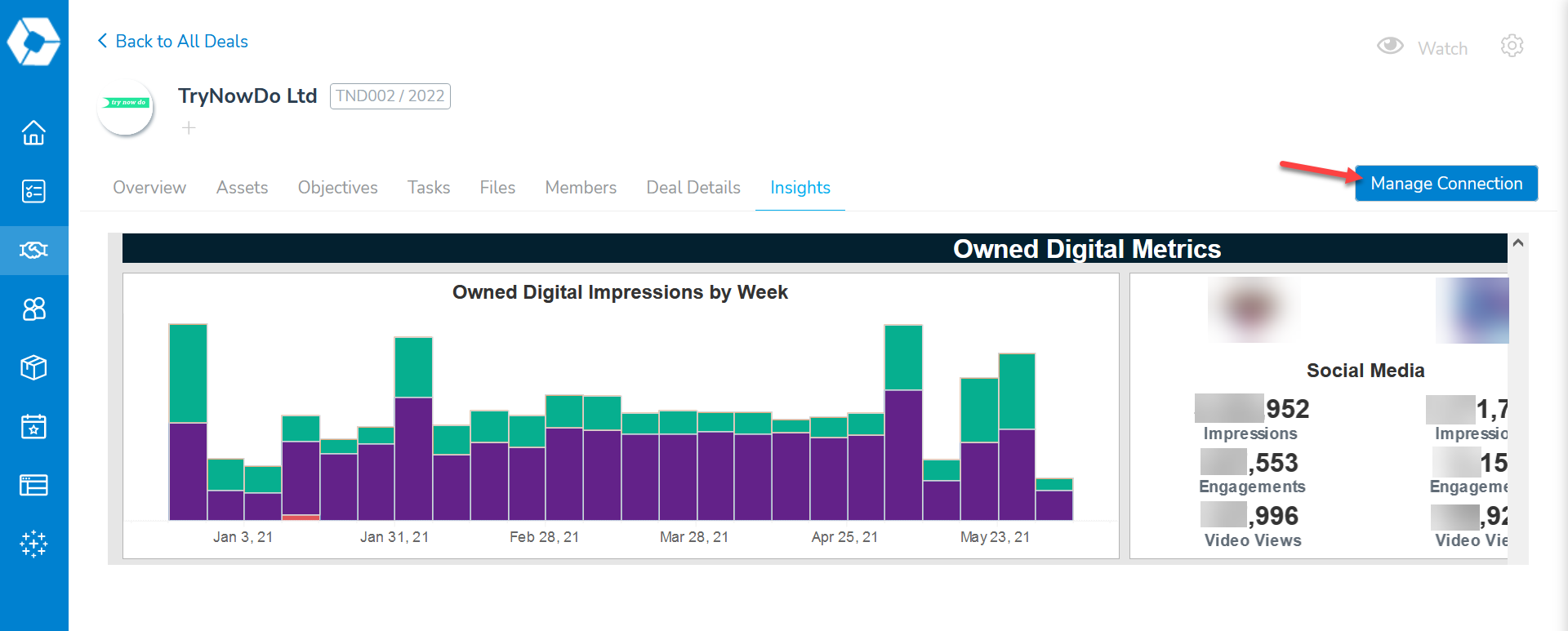 This will bring up a window where you can edit the fields and click Save, or click Disconnect to remove the report from this deal. This only disconnects the report from Activate—it is still available in Tableau.