Overview
Ticketing Data Manager (TDM) is a tool for updating a contact's information. It writes the changes to both your CRM and your ticketing system (such as Archtics), ensuring that data is kept in sync without you needing to enter it twice. KORE strongly recommends that CRM administrators use permission management to prevent making updates directly in the CRM; this ensures all updates are made using TDM instead.
On a contact page, click the Ticketing Data Manager button to open the tool.

Update an existing account
If the contact has a ticketing account, TDM first checks the ticketing system for the most up-to-date information—this ensures that no updates will be lost if there are any that haven't been synced to the CRM yet.

TDM then provides a form where you can make changes to the account or contact. Click Submit to save your changes in both the ticketing system and CRM. Because TDM writes the changes immediately, there's no need to wait for an hourly sync.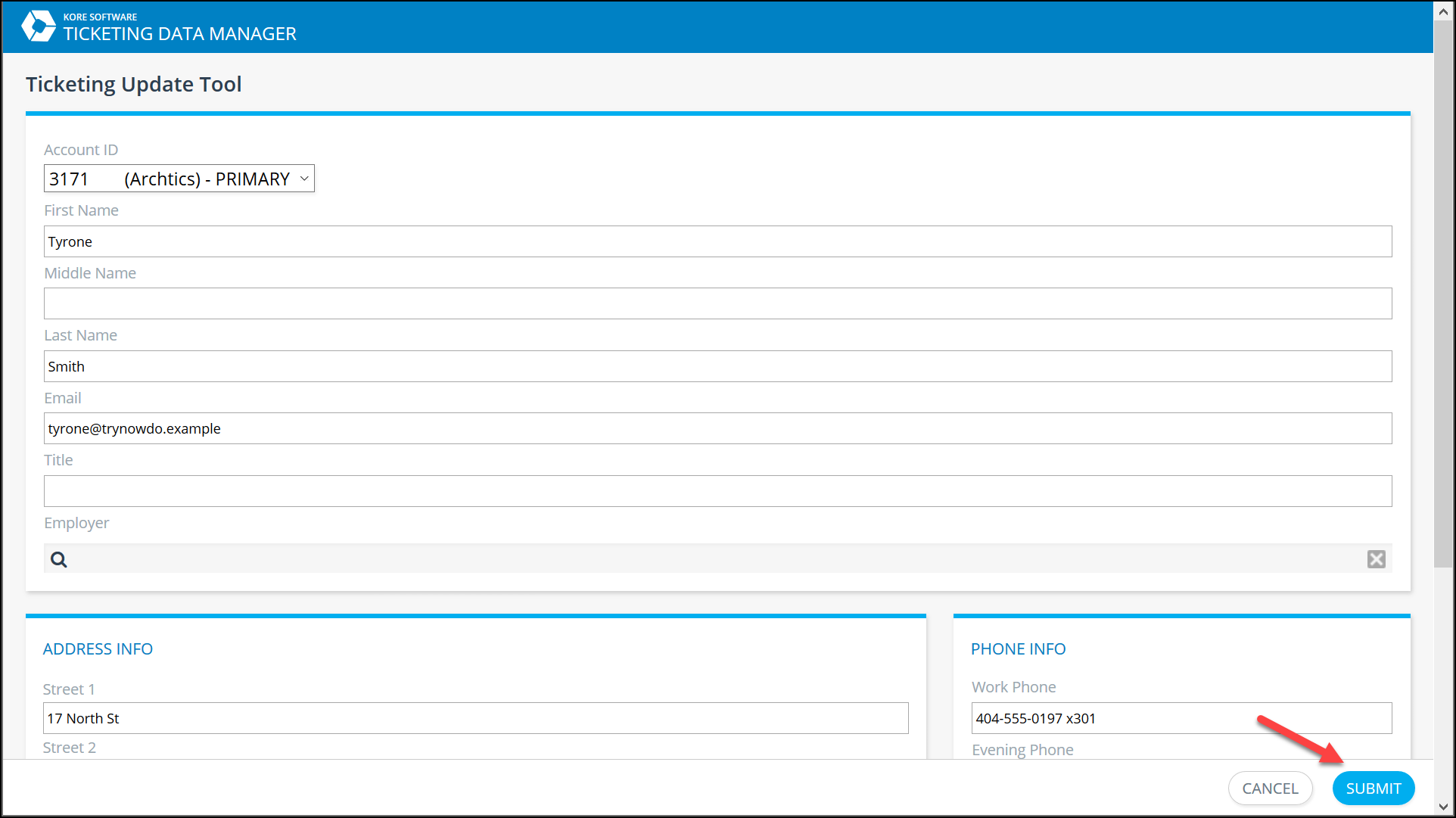 Create a new account
If a contact doesn't have a ticketing account, TDM lets you create one on that contact's behalf. You might need to do this if you close a sale with a lead who hasn't purchased tickets from your organization before.
When you click the Ticketing Data Manager button, TDM opens the Generate Ticketing ID window.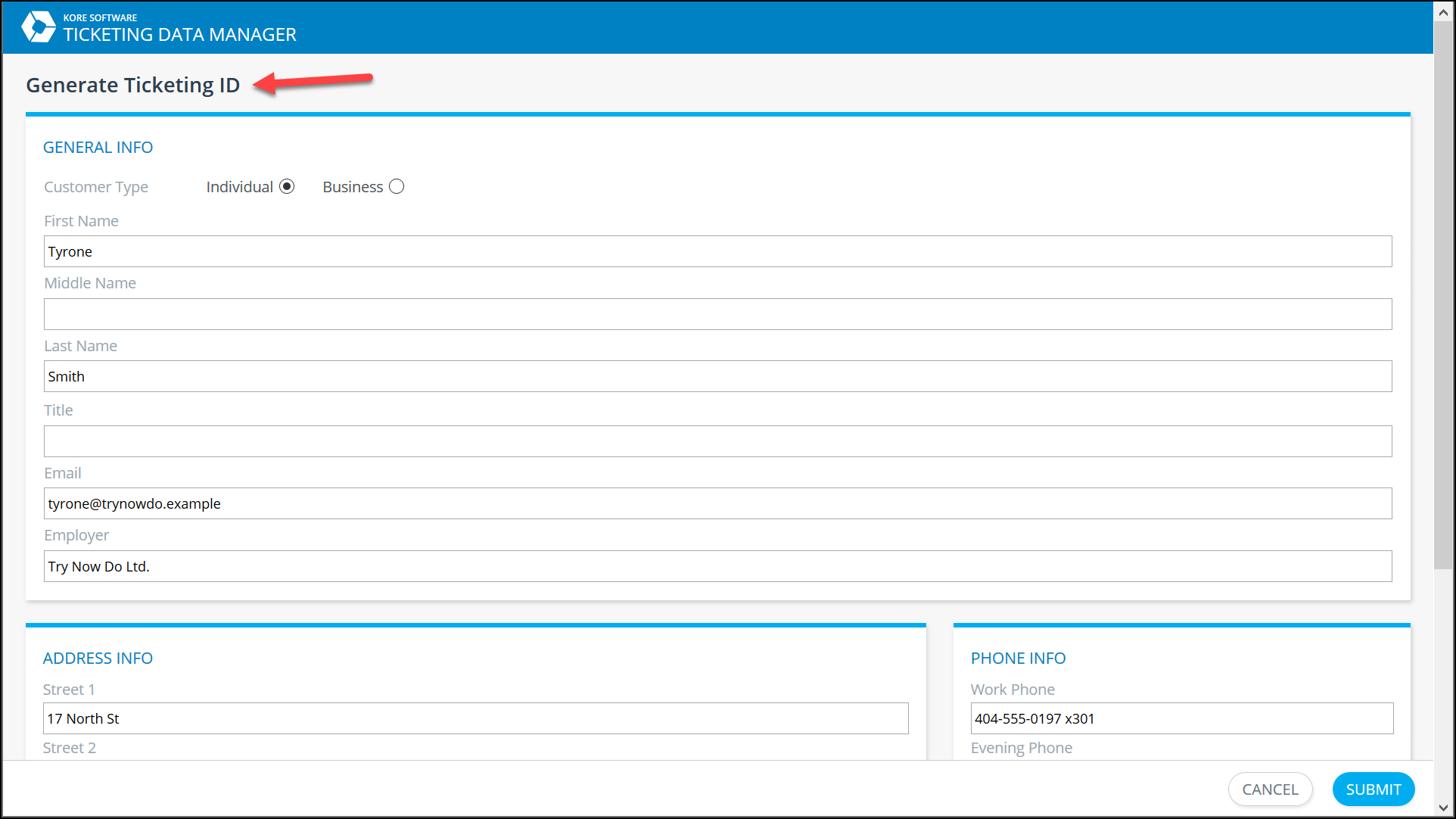 Fill out the form with as much information as possible. It's important to be accurate—if the contact later creates another ticketing account, KORE's deduplication process will try to match it with this one. When you click Submit, TDM will create the ticketing account using this information and also write any changes to your CRM.