Deal sheets are the keystone of KORE Sponsorship—they connect virtually everything else in the system together. The Deal Manager is a tool for building and updating deal sheets, no matter how early or late in the sales process you are. There are no required fields; you only need to fill in the details you have.
The only prerequisite for creating a deal sheet is that there must be a CRM account for your potential sponsor in Salesforce or Dynamics. On the account page, open the Deal Sheets tab to view a list of that account's deal sheets. (If present, the Premium Deals tab is for KORE Suites and Premium—not Sponsorship.)
Use the Create New Deal Sheet button or an Open Deal Manager link to edit a new or existing deal sheet, respectively. You can make changes to an existing deal regardless of its status, subject to your organization's approval workflow.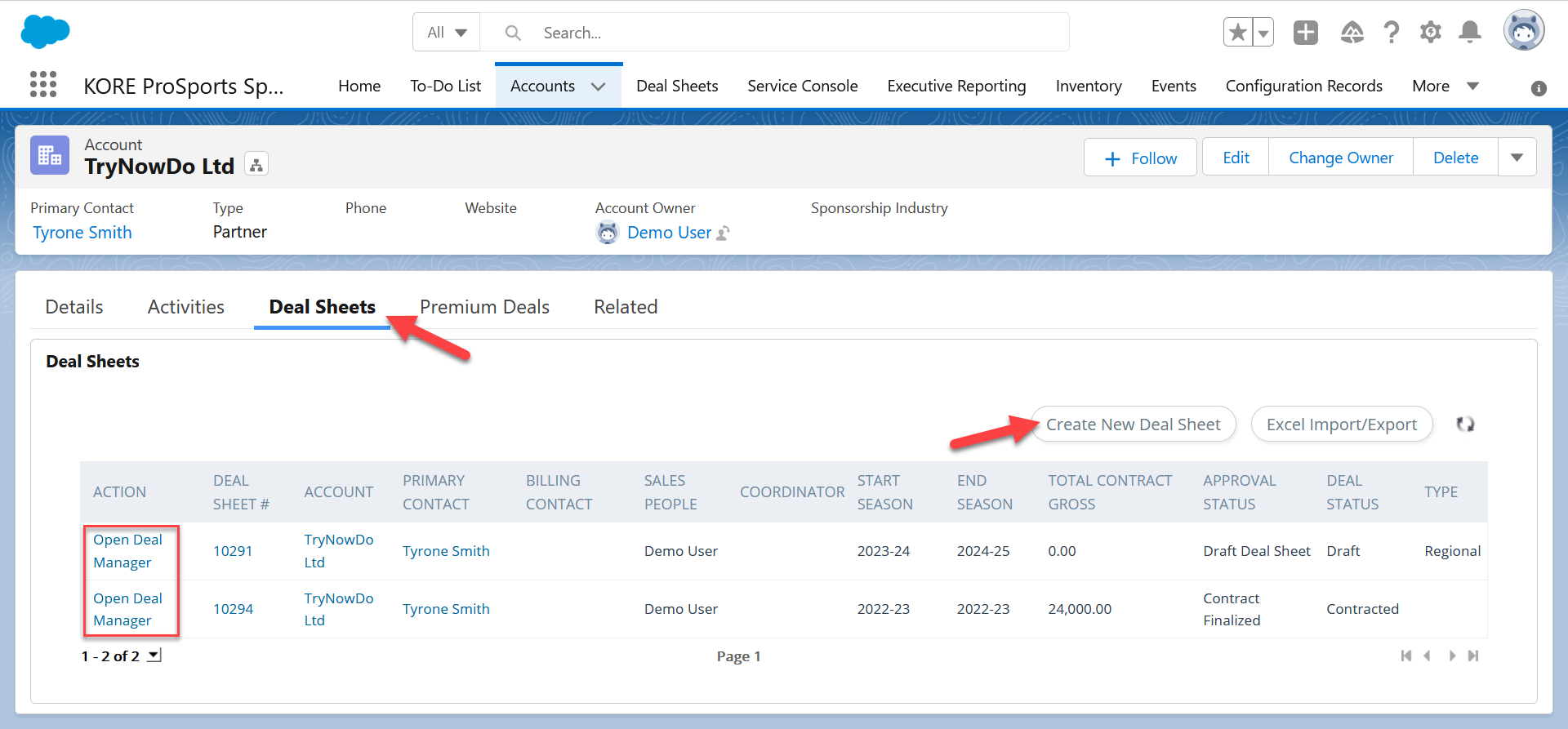 Alternatively, use the Deal Sheets page to view existing deals across all CRM accounts and open one in the Deal Manager.

The Deal Manager consists of six tabs. You can move between them either by clicking a tab or using the Next and Back buttons at the bottom of the page.
Once you use the Save Changes button to save the deal sheet, an additional Advance Deal tab appears.