Overview
In this tab, you can specify non-inventory aspects of the deal.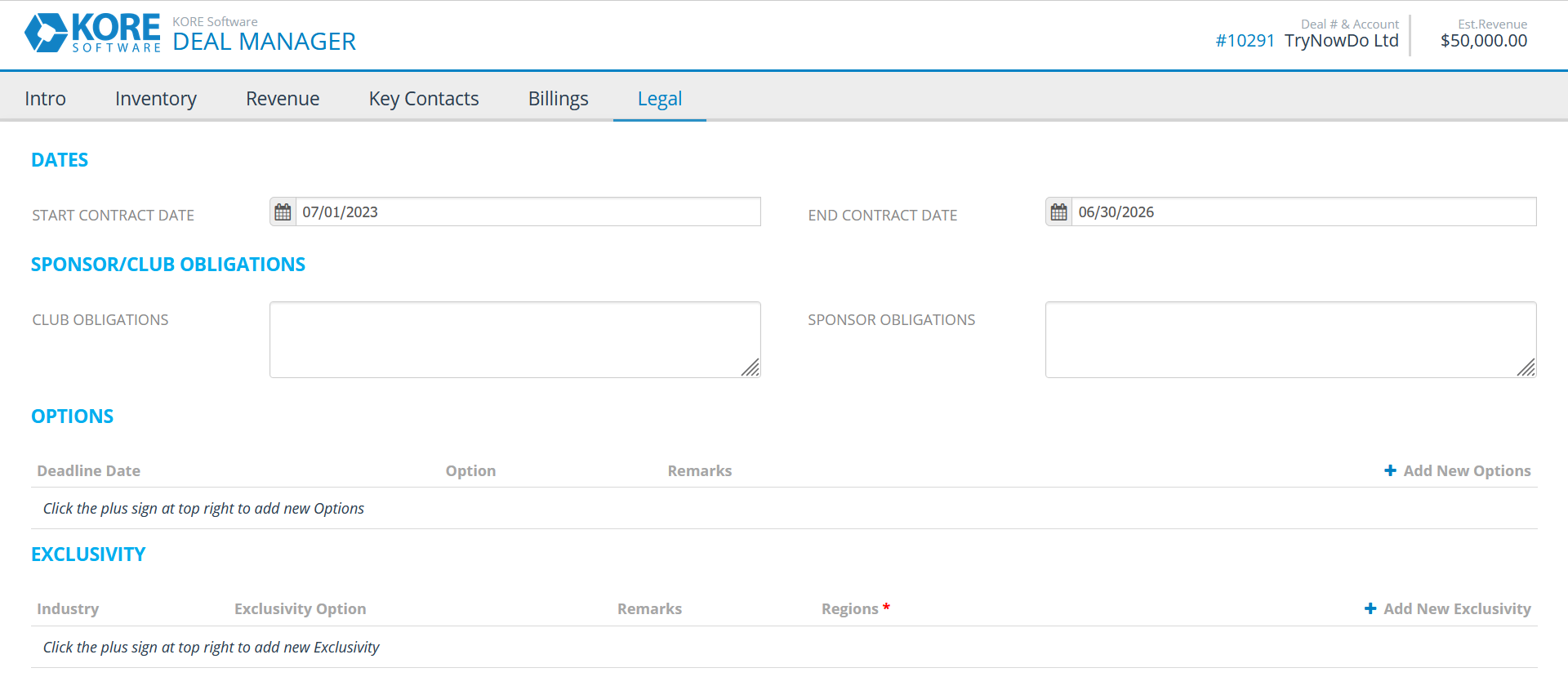 Date
First, review the contract dates and change them if needed.
The start date defaults to the first day of the default season, regardless of whether the deal includes that season or whether it's in the past.
The end date defaults to the last day of the last season included in the deal (as set on the Intro tab).
Sponsor / Club Obligations
Here, you can enter any additional requirements not previously specified.
Club Obligations may include non-inventory considerations. For example, you might enter into a partnership with an airline where the club agrees to fly exclusively with them.
Use the Sponsor Obligations box for anything the sponsor must do—often, this is a list of what they will provide in exchange for "barter" credits on the Inventory and Billings tabs.

Options
Use this section to specify any options provided to the sponsor and the deadlines for exercising them. The most common options are ROFR or ROFN (right of first refusal / negotiation).

Exclusivity
Often, a sponsor will want to be the only sponsor of a team within their industry. Use this section to add an exclusivity agreement to the deal sheet.
First, choose the industry they will have exclusivity for.
Next, select an exclusivity option. These are set by an org admin through Configuration Records > Sponsorship > Exclusivities. Optionally enter any remarks to clarify the agreement.
If your organization has configured different regions through configuration records, you must choose which region(s) the exclusivity applies to. Click the + (plus) icon to see the list of regions, then click the check box next to the desired region(s).